What Exactly is The McClinton Million?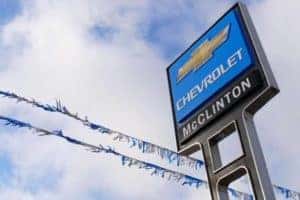 Peace of mind is a wonderful thing. Regardless if you're thinking of your physical health, a relationship, or a major purchase, you want to know that you're safe. That's why we introduced The McClinton Million at the end of one of the most uncertain years in history. The McClinton Million is our 10 Year/1,000,000 Mile Powertrain Warranty. It comes standard on every new Chevrolet we sell, every new Mitsubishi, and most of our preowned cars. We've been promoting this new warranty a lot on our social channels, but you may be curious about the details of the warranty. Today we're examining all of the details of this warranty.
What is a powertrain warranty?
The term powertrain may throw you off. It's not as complicated as you may believe. It means the engine, transmission, and the drive system. Every car has those components. If the vehicle you purchase has a turbocharger, that is covered. Further, cars, trucks, and SUVs with a transfer case are also covered by our McClinton Million. These components of your car are easily the most expensive to repair. An engine alone can cost several thousand dollars before labor costs are calculated.
Which vehicles receive The McClinton Million?
Every new Chevrolet we sell and every new Mitsubishi receive the McClinton Million. Most of our used cars receive this coverage as well. To qualify for the McClinton Million, a used car must be under 90,000 miles at the time it's sold, and it must be under 10 years old. For Instance, a 2016 Chevrolet Malibu with 65,000 miles would qualify for The McClinton Million. A 2009 Mitsubishi Outlander with 120,000 miles does not qualify for the warranty. Every used vehicle is evaluated to see if it meets our strict criteria. On used cars, the warranty will last until the car reaches 10 years old or 1,000,000 miles. For instance, a 2016 model will be covered until 2026, or 1,000,000 miles.
How do I know which vehicles have The McClinton Million?
That's an easy one. If you're looking to buy new, then your vehicle will have the McClinton Million. If you're on our used lot, the vehicle with have a sticker on the front windshield indicating that it's covered by The McClinton Million. Further, the Monroney sticker (sticker on the door window) will also indicate if the model your considering has this warranty. If you're viewing our inventory online, the pictures and the description will also indicate The McClinton Million.
What do I do if I have an issue?
Regardless if your warranty claim is related to the factory coverage, or The McClinton Million, all you have to do is give us a call. Our service team will be happy to schedule your appointment and explain how the coverage applies to your repair.
Do I have to service my car with you?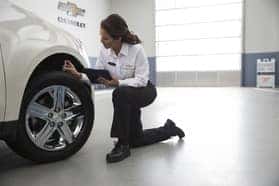 We have a top-notch service team and all the latest tools. Our service team has the knowledge and the parts to fix your car right. However, unlike other powertrain warranties, you aren't required to service your car with us. Changing your car's oil at your home or taking your vehicle to another garage does not void the warranty. That's not a free pass to drive your car in a lake or pour sand in your gas tank. The warranty only covers naturally occurring issues. Certain actions will void the warranty and the use of improper parts will also nullify The McClinton Million. When you purchase a qualifying vehicle you receive a copy of the complete warranty and restrictions.
What else do I get with the warranty?
In addition to the powertrain coverage, you will also receive your first year's scheduled maintenance when you purchase a car with The McClinton Million. This means your first couple of oil changes and tire rotations are free. You will also receive free roadside assistance with the McClinton Million.
We've had a lot of uncertainty in the world during the past year. This warranty is just one of the ways we can give our customers one less thing to worry about. McClinton Chevrolet has been in business for over 100 years. We wouldn't have made it this far if we didn't sell quality products. This warranty is just another way in which we're delivering peace of mind to our customers.
If you'd like to know more, feel free to give us a call: 304-422-6501