Trunk-Or-Treat/First Responder Appreciation Day 2022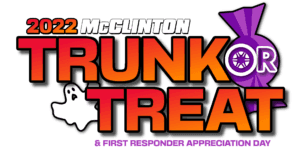 We invite you to join us once again for our annual Trunk-Or-Treat and First Responder Appreciation Day. This year's event will take place on Saturday, October 29th, 2022 from 10:00 AM to 1:00 PM. We are once again teaming up with our friends from The Bodega to celebrate First Responders in the Mid-Ohio Valley. All First Responders who stop by will receive a FREE Beverage and Bakery Item courtesy of The Bodega. we will give away prizes to local first responders. We'll also have prizes for these individuals throughout the event.
In 2021 we had nearly 1,000 people in attendance. We're hoping to make this year even bigger and better. In addition to a traditional Trunk-or-Treat, we also include pets! Each trunk is asked to provide treats for animals too. We also plan to have a craft area for kids, Face Painting, and Live Music.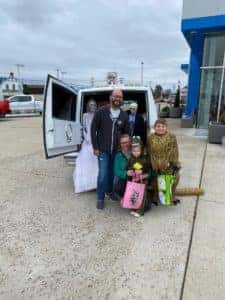 If you are interested in becoming a sponsor or donating a prize, please call 304-422-6501 or email Ginny Bowden ([email protected])
We're also looking for businesses and organizations to set up trunks. We do ask that you bring candy and/or items to hand out to children and pets. We will have a prize for the Best Trunk as voted on by the attendees. If you are interested in presenting a trunk, please call 304-422-6501, or email Ginny Bowden. ([email protected])
We encourage all First Responders to attend. In 2021 we gave over 40 prizes. First Responders include Firefighters, EMTs, Paramedics, Nurses, Doctors, Law Enforcement Officers at all levels, Correctional Officers, Dispatchers, and all hospital staff members.


Premier Dental
Humane Society of Parkersburg
Tyler County Speedway/Ohio Valley Speedway/WVMS
United Security Agency
Downtown PKB
Children's Home Society