Finding New Roads: How To Buy A New Chevrolet When Inventory Is Limited
It's no secret that new car lots are looking a little bare these days. The current inventory shortage is impacting the entire world. No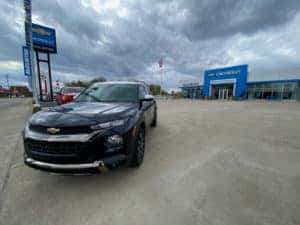 manufacturer is immune. Big companies like General Motors are impacted more than smaller companies. This shortage has been well documented, and most mainstream news outlets have covered it in detail. We spoke at length about this problem last month. Read our analysis here. While you're aware of the shortage you may be surprised to learn that McClinton Chevrolet has had two consecutive record sales months during this shortage. How is that possible? We're still selling cars and plan on doing that for a long time. Today we're going to examine how you can effectively buy a new Chevrolet when the lots are so bare.
How are new car sales so high?
It's important to know that production has slowed, not stopped. We used to have over 100 new Chevrolets on our lot. Now we have fewer than a dozen. But we are getting new inventory weekly. This shortage has made us more efficient in our sales process. Our customers are arranging purchases before the vehicles hit the lot. Chevrolet has also shifted their production focus to make more of the vehicles people want the most. It's kind of like what McDonald's did last year when the pandemic started. They streamlined their menu. We're doing the same thing. The Camaro is cool, but we sell a lot more Silverado trucks than we do Camaros. So, we're ordering more trucks and Chevrolet is producing more of the in-demand vehicles. That's not to say that you can't purchase a new Camaro, it just means that we aren't ordering as many right now.
Help us help you.
The old way of buying a car is dying, and it's been on life support for a hot minute. Back in the day you would look at newspaper ads and drive around to every car lot in town. You would test drive several, and eventually buy the one you liked the best. That's not how people buy cars now.
The pandemic forced us to adapt to an online buying process. Now the inventory shortages are forcing customers to adapt their approach to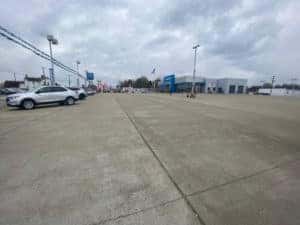 shopping also. You simply can't drive by the lot now and expect to see what you want. If you wait for a new model to hit the ground before you start the buying process you're likely going to miss out. Instead, we are encouraging all customers to communicate with us in advance to help secure a vehicle for them. You may be wondering how you can determine if you want a vehicle if it's not on the lot. It's simple. First, do your research online. YouTube and Facebook are great resources for vehicle reviews. Be sure to check out our YouTube channel too. We share lots of great content and we do hands-on reviews often. Once you know what you want, reach out to the dealership. Most of our customers now are calling us to let us know what they want. Chevrolet is great about keeping us informed of inventory progress. We can often track when new shipments will arrive. In fact, if you go on our website, you may notice a banner above a vehicle that reads "in transit." This means that it's coming to us soon.
We understand that you want to drive a car before you purchase it. While we may not have the exact trim of a vehicle in stock, we can often let you drive a Service Loaner vehicle that is similar. Or, we may have an LS trim of a Trailblazer while you want the LT. We'll do our best to accommodate you.
When a negative becomes a positive.
Not only are new cars in short supply, but used cars are also hard to come by these days. Dealerships want your used car now more than ever. If you had a little positive equity a year ago, you may very well have positive equity now. If you were denied a loan because of negative equity, it may be a good time to try again. If you don't have negative equity, then you're going to be very surprised by your trade evaluation.
Not our first rodeo.
Yes, it's discouraging to look out on a lot that's not full. But, we rest easy knowing that people want to buy the cars we sell. After 106 years in business, we've seen a lot of good times and some tough times. The financial crisis of 2008 was far worse. We opened during the first World War and pushed through the second. We know the good times are coming back soon. We're also excited about some updated products that Chevrolet has in the works. The refreshed Equinox and Traverse will hit the lot later this fall and an updated Silverado is coming soon too. The Trailblazer is very popular and the Tahoe is in high demand. We are not down, and we are not out.
At the end of every current Chevrolet commercial, you'll see the phrase "Find New Roads." Some see it as a slogan. We see it as a call to action. It reminds us that we need to find new ways of doing business and that sometimes we need to adapt. This inventory shortage has made us change our ways of doing business for the better. We've adapted. We invite you to find new roads with us.