Annual McClinton Car Show Returns After Year Off
After taking a year off due to the COVID-19 Pandemic, the annual McClinton Chevrolet Mitsubishi car show returned for 2021. Now in its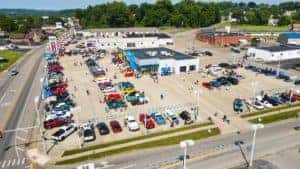 ninth year, the car show saw some big changes for the return.
Show organizers Ginny McClinton Bowden and Scott Morehead decided to scale the overall show back from years past. "This year we took a Cars and Coffee approach," said Bowden, dealer principal of McClinton Chevrolet Mitsubishi. "We wanted to let everyone just sit back and enjoy the cars. After the year we all experienced, everyone needed a nice relaxing morning." In addition to a format change, the show also moved from Friday evening to Saturday morning. This move was made to help beat the heat.
Another big change for 2021 was the addition of The Bodega. This year the first 100 entrants received a free beverage and sweet treat from The Bodega. They provided beverages including hot coffee, frozen lemonade, and iced coffee. In addition to the delicious beverages, the first 100 entrants also received a free t-shirt created by The Shirt Factory.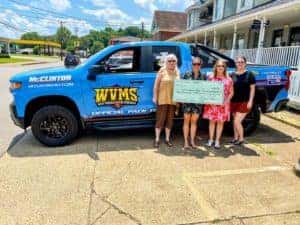 In total, 112 people/cars registered for the event. However, Bowden mentioned that several more vehicles showed up later in the day but did not register. Bowden went on to say that over 300 individuals showed up throughout the day.
One thing that remained from years past was The Children's Home Society of West Virginia. Entrants were asked to provide cash or food donations for the organization. Between the entry donations and the money raised from the 50/50 drawing, McClinton Chevrolet Mitsubishi donated $2,000 and delivered a truckload of food earlier this week.
The Children's Home Society was not the only Community Organization in attendance. The United Way Alliance of the Mid-Ohio Valley was also at the car show. They were there to promote their upcoming Color Me United 5K Family Fun Run. McClinton Chevrolet Mitsubishi is also the title sponsor of the fun run. It's taking place on Saturday, July 17th in Parkersburg City Park.
When asked about the overall success of the show, Bowden said "This show was a huge accomplishment and a great comeback for our entire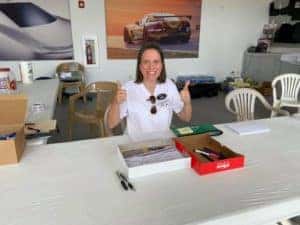 team. I am so grateful for all our partners and the members of our community who came out to support us. We can't wait to do this again next year when the show turns 10."
McClinton Chevrolet would like to thank the following organizations and individuals:
The Bodega
The Children's Home Society of West Virginia
The United Way Alliance of the Mid-Ohio Valley 
Kramer's Tree Service
CRJ Vending
Scott Morehead/The Employees of McClinton Chevrolet
The Shirt Factory
Rollin' Oldies Car Club